Be a part of something bigger.
At TruStar Federal Credit Union, we are committed to having a positive culture and environment where our employees are engaged in their roles, feel as if they are contributing and making a difference every day.
Our Mission
To enrich the lives of our members and the communities in which they live and work.
Core Values
Commitment to our members
Commitment to our community
Doing what is right.
Aspired Values
To seek and embrace change and communicate in an open and clear manner.
Interested in joining our team?
Click on the Current Job Opportunities below to see what current positions we have open, and how to apply.
Current Job Opportunities
Consumer Loan Officer – Park Rapids Office 
TruStar Federal Credit Union is accepting applications for a full-time Consumer Loan Officer at our Park Rapids office. This position would assist members with their consumer lending needs, analyze loan requests, and make credit decisions based on lending policy. Candidates should have banking and/or sales experience, be a self-starter, and have strong communication skills. TruStar offers an attractive compensation and benefit package which includes, paid time off, paid federal holidays, medical, dental, vision, optional life insurance, long-term disability, flex spending, critical illness and accident insurance, employer contributed health savings account, employer paid short-term disability and group life insurance, and an employer profit sharing 401k retirement plan.
Interested applicants should apply online by no later than December 13, 2023.
Apply online at HERE
EEO 
TruStar Federal Credit Union provides equal employment opportunities to all employees and applicants for employment and prohibits discrimination and harassment of any type without regard to race, color, religion, age, sex, national origin, disability status, genetics, protected veteran status, sexual orientation, gender identity or expression, or any other characteristic protected by federal, state or local laws.
  Health & Wellness
Two low-cost medical insurance options
Two dental Insurance options
Vision insurance
Optional life insurance (employee, spouse, and child(ren)
Long term disability
Accident insurance
Critical illness
Health Savings Account (HSA)
Flex Spending Account (Health FSA, Limited FSA, Dependent Care)
  Time Away From Work
Paid Time Off (PTO)
Paid Time Off for volunteer hours
Minnesota conference leave
Funeral/Bereavement paid leave
Jury duty paid time
Paid federal holidays
  Employer Contributions
401k employer contribution of 5% and 10% after 15 years
Employee loan and membership savings
Employer paid Short Term Disability
Employer paid preventative dental insurance
Employer paid employee group life insurance for $25,000
Supportive Leadership              
Communication, transparency, respect, and diversity matter here.  President/CEO Kipp Raboin promotes a team culture that breeds inclusiveness and empowerment.  Staff are encouraged to excel in their knowledge and experience by implementing training and opportunity for growth.  At TruStar success is measured by teamwork and our leaders are no strangers to applying this kind of coaching to our team.  Whether working in Operations,  Real Estate, Business Services, Consumer Lending, Marketing, Accounting, Loss Mitigation, IT, Audit, Training or Human Resources...TruStar is a team working to better the lives and experiences of our membership in every location.
"I don't want the "best" players... I need the "right" players.  You're looking for players whose team name on the front matters more than their own name on the back.  I look for these players to play hard, to play smart, and to represent their country."  -Herb Brooks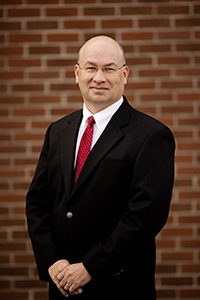 Kipp Raboin, President/CEO
TruStar Federal Credit Union